History of Susie and Charlie
Sharon Shorty created the First Nations comedy duo in 2000. She was originally in "Susie and Sarah" starting in 1997. She has teamed up with Duane Ghastant' Aucoin (Creator/Actor: Cash Creek Charlie) to further perform comedy for their native communities. Sharon and Duane are both Tlingit and from Teslin Tlingit First Nation in the Yukon Territory. Duane is based in Teslin, Yukon and Sharon is based in the Yukon with her family.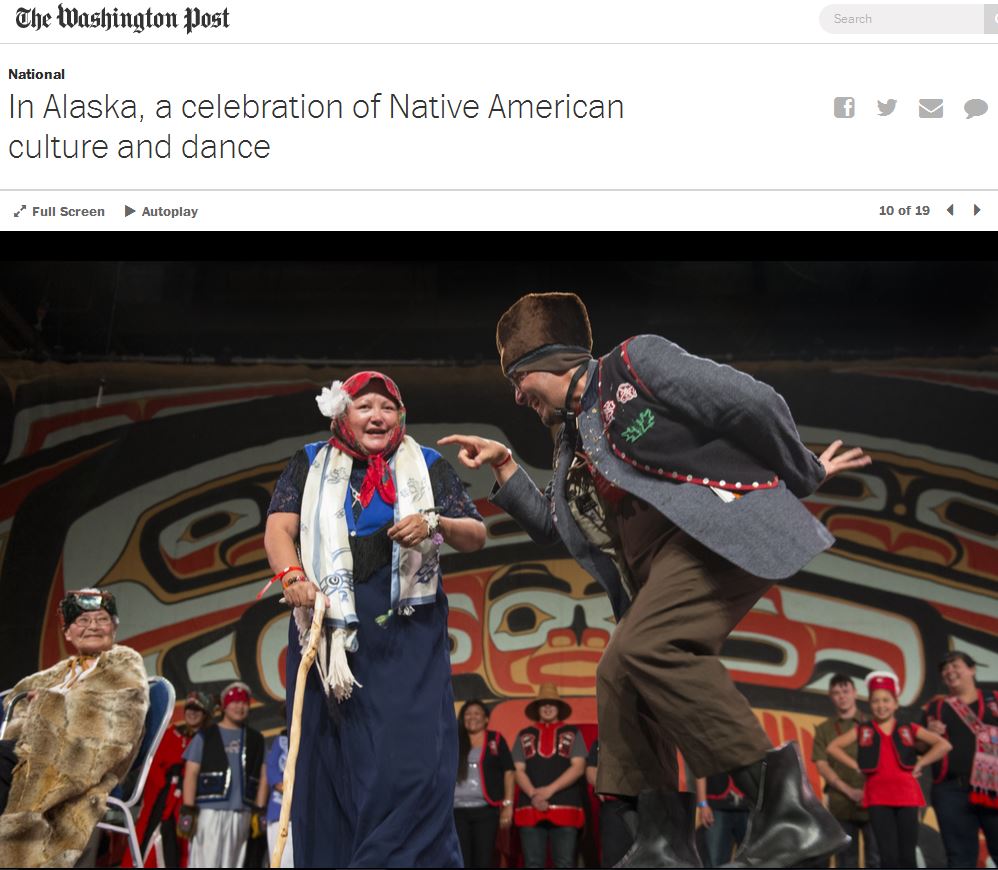 Hear Sharon and Duane speak with Dave White on CBC Airplay
about going to Winnipeg to be at the Truth and Reconciliation National Event in 2010.
"GRANDMA SUSIE AND GRANDPA CHARLIE" reflect the old time elders that they grew up with: feisty, opinionated and funny. Whether sharing traditional stories or songs or talking about current events, "Susie and Charlie" are able to make crowds of all ages laugh. They make 'big shots' Indian dance and tell stories about meeting the Queen, Prince Charles and Colonel Saunders! They add 50 years as their characters, as they are both thirty something! Their main goal is to teach First Nation language and culture through humor & laughter. They also comment and make observations on current issues and enlighten everyone with their take on things.
Sharon and Duane have performed together at a cultural theatre called "Raven's Tale" in Whitehorse, Yukon. They have also performed together at many other venues around The Yukon and across Canada. They have both made many appearances on APTN.
Sharon has performed from Switzerland to New Zealand to Alaska. Sharon was part of the Yukon Frist Nations contingent at the 2010 Olympic games. She was Artistic Director for SYANA (The Society of Yukon Artists of Native Ancestry). She has appeared as a special guest with Shelagh Rogers on CBC Radio. She was also Storyteller-In-Residence with the Regina Public Library in Saskatchewan. She is twice an Aurora Award winner (Best Actor, Best Storyteller), CTV Fellowship recipient and Yukon Filmmakers Award recipient.
Duane works for Teslin Tlingit Council, and is the song and dance leader for a traditional Tlingit dance group, The Deslin Khwan Dancers. He has also received First Nations Theatre Training taught by Carol Grey-Eyes and has performed in various theatrical productions. He won 'Best of the Fest' Award for Out On Screen Film Festival in Vancouver for his intra-disciplinary show: "Children of the Rainbow" and has worked with the National Film Board of Canada.